The group had some strategy training. Try to eat your doughnut off the string without using your hands and without dropping any of your donuts!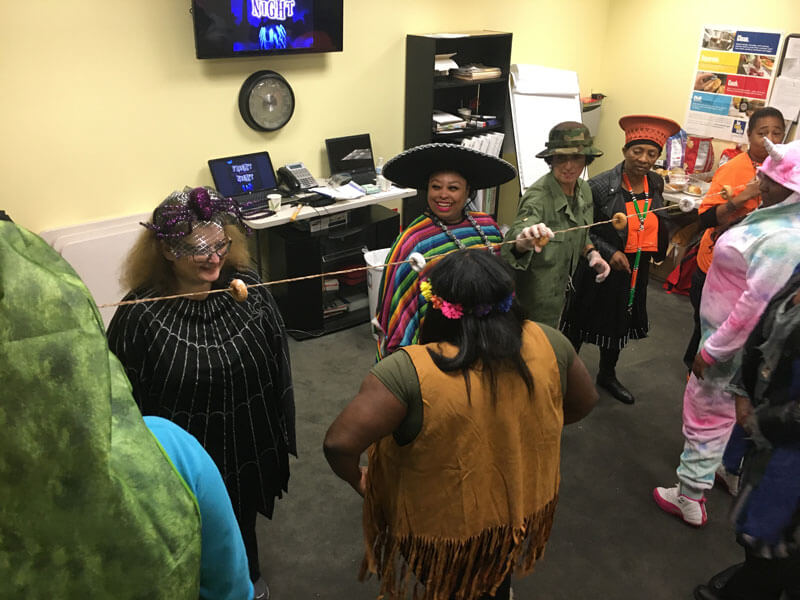 Having fun at the Monthly Supervisors Meeting on Halloween!
Unicorn LaQuanda won this event by shaking the rope with her mouth as soon as everyone started to eat their doughnuts, which broke most people's doughnuts so she could eat hers!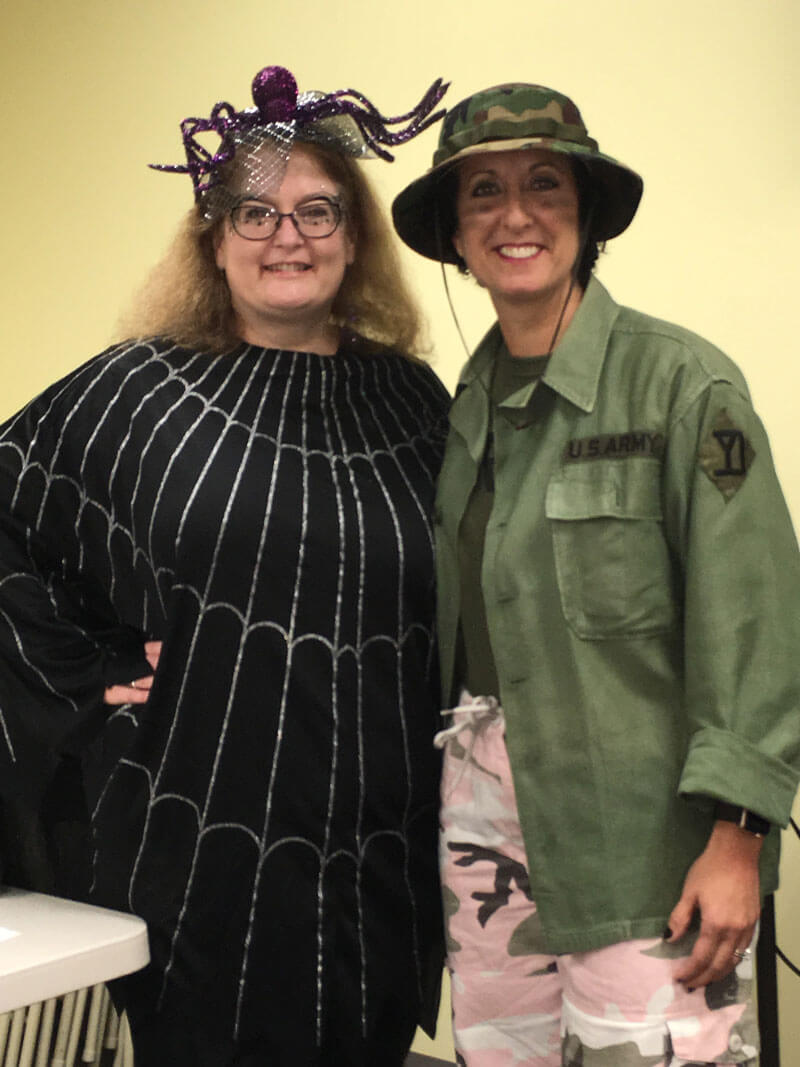 Susan Mulligan, Area Residential Director and Julie Zalegowski, Human Resources Director